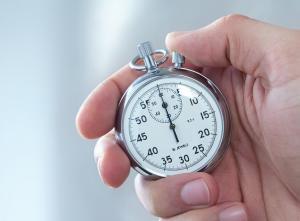 Ontario's nuclear reactors have provided affordable electricity to the province since 1971. Affordable and reliable, nuclear power has become the backbone of Ontario's electricity system.
Today, over 60% of Ontario's electricity is currently generated by its 18 operating reactors. So, it's understandable that Ontarians might be concerned about where their electricity will come from when Ontario begins a new refurbishment project for 10 of its reactors in 2016. The reactors are near the mid-point of their expected lifespans, and it's time for a major tune-up, to replace key parts and ensure safety and efficiency for decades to come.
A few reactors will be refurbished at a time over 15 years, to minimize the change to baseload electricity generation. But what if the refurbishments are delayed, and what happens if they go over budget? Will Ontarians experience brownouts, or have to pay more for electricity?
The record
The record for CANDU projects, gives a good indication of actual performance when dealing with large nuclear projects. Though first-of-a-kind builds of nuclear reactors in Canada and around the world had a reputation for going over budget and schedule, the Canadian nuclear industry has more than 60 years' experience in designing, delivering, and operating them – and we've learned how to get the right people, skills, and materials together to make these projects work.
So, it should not be a surprise that the most recent new-build CANDU projects around the world have all been delivered on or ahead of schedule, and on budget:
In 1996, the Cernavoda Unit 1 reactor in Romania was delivered on budget and on schedule.
From 1997-99, three of the Wolsong reactors in South Korea were delivered on budget and on schedule.
In 2002 and 2003, the two Qinshan Phase III reactors in China were delivered under budget and ahead of schedule.
In 2007, the Cernavoda 2 reactor in Romania went into operation.
The skills, coordination and experience that made these projects successful will now be used in refurbishing the Darlington reactors in Ontario.
Off-ramps
The Ontario government has required assurance in the form of "off-ramps" in the refurbishment contracts. It can stop the work if it goes over budget or schedule, and look at alternatives. That's an important incentive for the operators and contractors to respect the terms of the deal.